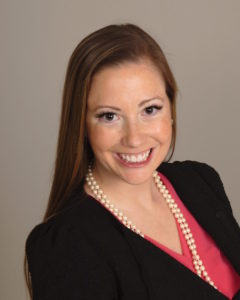 Video Appointment Link: https://doxy.me/drhubbard
The video appointment system will ask you to enter your name and "Check In" and I will join you in the private video session at your appointment time. Depending on your computer / tablet platform, it may ask permission to access your camera.
Introduction
Welcome to my website, HubbardMD.com.  My name is Jacqueline Hubbard, M.D., FAPA; I am a dual board certified psychiatrist operating a private practice in St. Petersburg, Florida.  My board certifications are in general psychiatry, and child & adolescent psychiatry.  Please see the "About Dr. Hubbard" link on my site for more information about my background, education and a link to my curriculum vitae (CV).  I'm of course happy to see patients without regard to race, sexual/gender/lifestyle orientation, religion, disability, age, and national origin.
The Difference
My goal is to provide my patients with a superior level of care, convenient scheduling and access options, strict confidentiality, and no unnecessary barriers to your communicating directly with me.  Below, I'll list what I believe differentiates me from most other providers you may have experienced or are considering:
I am the only person my patients see and communicate with.  You do not spend some, or even nearly all, of your appointment time with any other type of medical staff with only a cursory visit by the physician near the end of your appointment.  Your appointment is with me and me alone, I develop your treatment plan and I'm the one you talk to in person, on the phone, over video session or via secure messaging.
I don't overbook.  If you have an appointment with me, the time slot that we agree on is yours and yours alone; I don't have two or even three patients scheduled at the same time like a typical "doctors office."  Many providers have you spending more time in the waiting room than you do with your physician.
I commit what I believe to be more time to my patients than most psychiatrists.  It is not uncommon for many clinical settings to have appointment times as short as 15 minutes, and it's also normal to see appointment times in the 20 to 40 minute range, even for new patients.  New patients spend at least a full hour with me, and new child or adolescent patients spend 90 minutes with me.  Follow-up appointments are at least 30 minutes.
For patients with compatible treatment plans, I offer a 'telepsychiatry' option where we can conduct your appointment via a secure computer video chat instead of in person.  There is no additional charge for this, and depending on my schedule, there may be options for appointment times outside of normal business hours.  I can provide these types of appointments only for patients in the state of Florida.
I offer the highest level of confidentiality.  I have no office staff or assistant medical staff, and do not take insurance, therefore, I am the only person who knows you've seen me, unless you've asked, and given permission, for me to collaborate with others on your treatment.
My Training
While my training was to allow my specialization in treating children, adolescents and their parents/guardians, I routinely treat adult patients as well.  My areas of specialization include:
Attention Deficit / Hyperactivity Disorder (ADHD)
Anxiety Disorders including Obsessive Compulsive Disorder (OCD)
Autism Spectrum Disorder
Child and Adolescent Mental Health
Assisting LGBTQ Patients
Depressive Disorders
Binge Eating Disorder
Individuals Struggling with Infertility, Grief and Loss
Learning and Developmental Disorders
Women's Mental Health, Including Postpartum Depression
Getting Started
If you are a prospective patient and would like to discuss whether or not I'd be an appropriate psychiatrist for you, I'm happy to schedule a time with you for a telephone conversation.  For the most efficient introductory call, you can choose to securely submit additional information on the bottom of my "appointments" page by requesting a consultation, but this is not mandatory.  Please keep in mind that as I'm the only person you interact with at my practice, you may get my voicemail when you call as I can only answer calls when I am not with a patient.  If you do become a patient, there is no charge for the introductory call.  Please see the "Services & Fees" page for more specific information on what I provide, and the rates.  My contact information is on the "Contact" section of this site.