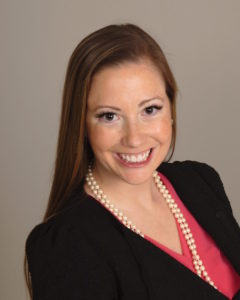 Board Certification:
I am dual board certified in general psychiatry, and in child & adolescent psychiatry.  To verify my (or any other psychiatrist's) certification status, you can use the website of the American Board of Psychiatry and Neurology (ABPN).  ABPN is the entity that board certifies psychiatrists.  The link to perform a search is https://application.abpn.com/verifycert/verifyCert.asp
A board certified child and adolescent psychiatrist is someone who has completed a minimum of five years of additional training in psychiatry after receiving a Doctor of Medicine degree.  This includes training specific to treating children and adolescents, and allows the physician to be eligible to take the relevant board exams.  You may be surprised to learn that a psychiatrist can advertise themselves as a "child psychiatrist" without having ever had any formal training in treating children.  If your child sees a psychiatrist who holds a child & adolescent board certification, you are ensuring he or she has had specialized child & adolescent training, that they participate in continuing education, and that they have periodic re-examination to maintain their board certification.
As of 2021, there are only approximately 11,000 board certified child and adolescent psychiatrists in the US.
Education:
I graduated summa cum laude from Florida State University with a Bachelor of Science degree in Biological Science.  My Doctor of Medicine degree is from the University of South Florida's College of Medicine.  I completed both my general psychiatry residency, and a fellowship specializing in child psychiatry, at the University of South Florida.
During my time in residency and fellowship, I served as the Chief Resident of the Child & Adolescent Psychiatry Fellowship Program, as well as the Assistant Chief Resident of Recruitment.  During this time I was awarded:
Outstanding Third Year Medical Student in Psychiatry Clerkship
Outstanding Fourth Year Medical Student in Psychiatry Clerkship
Outstanding Resident Teacher
Experience:
I trained at evidence-based psychiatric service providers including Johns Hopkins All Children's Hospital and the Rothman Center for Pediatric Neuropsychiatry.  I completed extensive training in evidence-based psychotherapies including cognitive behavior therapy, exposure response prevention, parent-child interaction therapy, and parent management training.  I understand the importance of psychotherapy in treatment plans.  I offer evidence-based psychotherapy in addition to medication management appointments.
Past employment includes time I spent at the James A. Haley Veterans' Hospital in Tampa, FL serving our nations' veterans, experience operating an inpatient psychiatric unit and treating complex cases at multiple healthcare providers.
Not Your Typical Psychiatrist:
I enjoy and value working with an interdisciplinary team, including therapists, primary care providers, other specialists and potentially even relevant school personnel as appropriate.  Unlike many psychiatrists, if you are my patient, and with the necessary permission granted by you, I'm happy to communicate with other healthcare professionals involved in your overall care, whether that be your general practitioner, therapist, etc.
Curriculum Vitae: